Posted on 13 Aug 2015.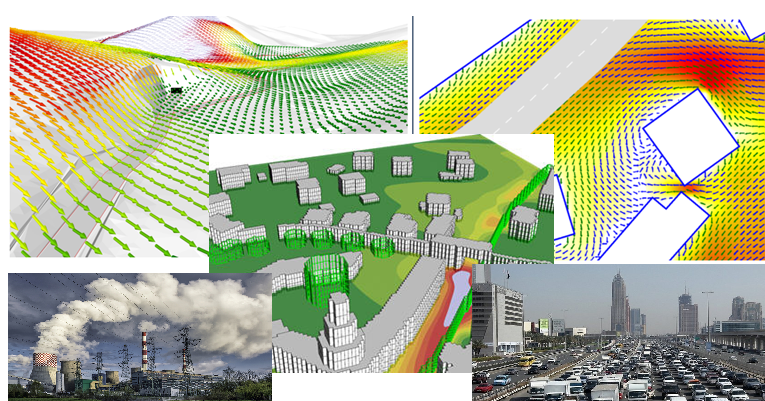 Poor Air Quality and Noise are one of the environmental problems that are generated by the rapid growth of developed areas. There is no doubt that annoyance is the most prevalent and has a long term effect due to traffic and industrial activities. Most urban residents feel the effects:
         of a very noisy environment wherein they cannot focus/sleep anymore, or
         they just want to take a deep breath trying to sense that fresh air, which is not possible...
We have the Best Solution for You to preserve the environment for our children!
The scope of this three-days training is to teach you how to apply Air Quality and Noise modelling effectively in everyday EIA projects and how to design a better environment.
You will learn:
Air Quality and Noise basics as well as international standards and their use in the region
to model complex industrial sources
to make AQ and Noise Visible and easy to understand
to design proper reduction measures
to carry out cost-effective EIA's: modelling can substitute hundreds of samples
to present the future: AQ and Noise levels of not only present but future developments, scenarios (roads with future traffic, future industrial areas,...)...
Latest state-of-the-art AQ Dispersion model: take into account the terrain and turbulence around buildings in street canyons as the only way of accurate AQ prediction in urban areas
Your benefits:
save time and money when using one professional system for AQ and Noise assessment
Be among the firsts in the GULF to be professionally educated with the latest state-of-the-art methodology in the field of AQ and  Noise
Receive education by the best local and international experts; SoundPLAN AIR International LLC sends one of the most experienced AQ modelling trainer experts – 23 years and 1500+ training hours - to the training.
Get real experience by working on pilot projects every participant receives for the training a computer pre-installed the latest version of SoundPLAN 7.4 Noise & Air
Receive Worldwide Certification: every participant receives a certificate that is issued by Vibrocomp and SoundPLAN International LLC and is accepted globally! We are ISO 14001 & 9001Accredited.
and incredible lot more
Recommendations:
"It was an excellent training overall.  Thorough knowledge on theory & software , detailed and systematic delivery of presentation, real time examples , effectively communicate complex theory in an easily understandable way and training methods  were very useful and appreciable.  I strongly recommend sound plan to my co staffs for industrial noise modelling.  Well worth my time." Amalan Antony Raj - HSE – Verification & Compliance Dubai Petroleum
"It was a very useful course" Bayan AbuShaban – Senior Specialist QHSE unit Rail Agency RTA, Dubai
"It was an excellent workshop! We learned a lot and enjoyed it at the same time!"  Rayan Al-Kalbani - Co-Founder at Mazoon Environmental & Technological Services LLC, Muscat Oman
 "I would like to thank you for the hospitality, I'm happy to meet you and attend this session, which helped me to understand and apply the software Sound Plan professionally."  Dr. Shatha Abduljabbar Ibrahim - Environmental Engineering Department College of Engineering The University of Mustansiriyah Baghdad, Iraq
"I am writing to thank you for your continuous support during one of the most useful training  I have ever completed. It was really nice meeting you all (including Jochen but I do not have his email address).I look forward to expand my knowledge and skills in the noise modeling field and to meet you all again in another more advanced training." Mazen Sokhen - Environmental Specialist ELARD Lebanon
Training Date:             5th – 7th October, 2015
Training Venue:           RAMADA JBR, Dubai UAE
Detailed training program is available:
www.vibrocomp.hu/download/AQNoise2015program.pdf
Registration form available to download:
www.vibrocomp.hu/download/AQNoise2015registration.pdf
For registration please download, fill out the attached registration form and forward it to me.admin@vibrocomp.com
All files provided by our web server are scanned for viruses, should your network settings not allow you to download the documents please request them directly from VIBROCOMP ME.
For enquiries contact:
Ms. Stella Zanoria at me.admin@vibrocomp.com
or
Tel: +971 43344369
Mob: +971 529231331