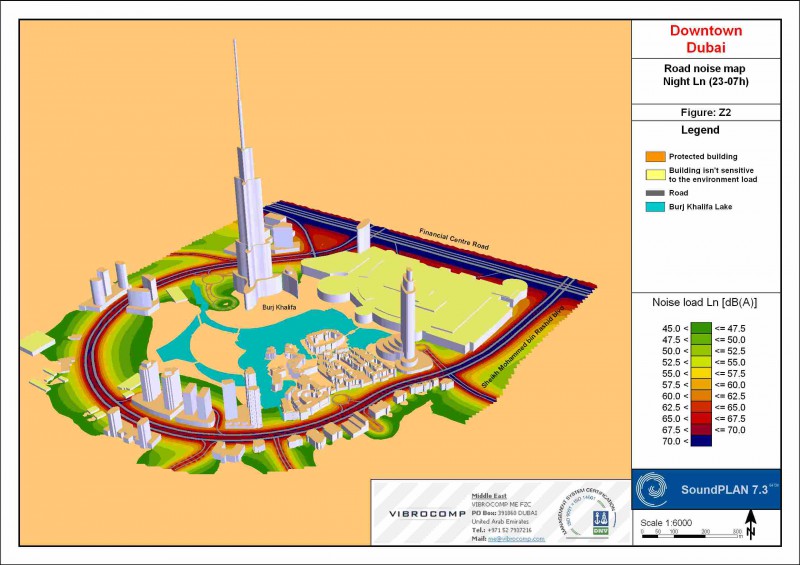 The trianing will be held 20-22 of October in, Ramada Plaza Jumeirah Beach Residence, Dubai UAE.
Vibrocomp ME training gives You the following advantages:
To be among the firsts in the GULF to be professionally educated with the latest state-of-the-art methodology in the field of Acoustics, Noise Measurements, Noise Mapping and ActionPLANNING
Being educated by the best, worldwide known SoundPLAN International LLC training expert with 1500+ hours of professional training experience
Being educated by local experts, and learn international standards and the use of them in the region
Getting real experience by working on pilot projects with Type I Noise level meters and SoundPLAN software in groups, with experts' guidance
By knowing how to make a Noise Map You will be able to validate and quality check any future Noise Map done by a third party.
To receive Worldwide certification: every participant receives a certificate that is issued by Vibrocomp and SoundPLAN International LLC and is accepted globally!
To receive 30% of the training fee as credit when purchasing SoundPLAN from Virocomp ME within 1 year
and a lot more!
Documents to download:
Detailed training program:
www.vibrocomp.hu/download/detailedprogram.pdf
Registration form:
www.vibrocomp.hu/download/registrationform.pdf
Optional hotel booking form: