Posted on 09 Sep 2014.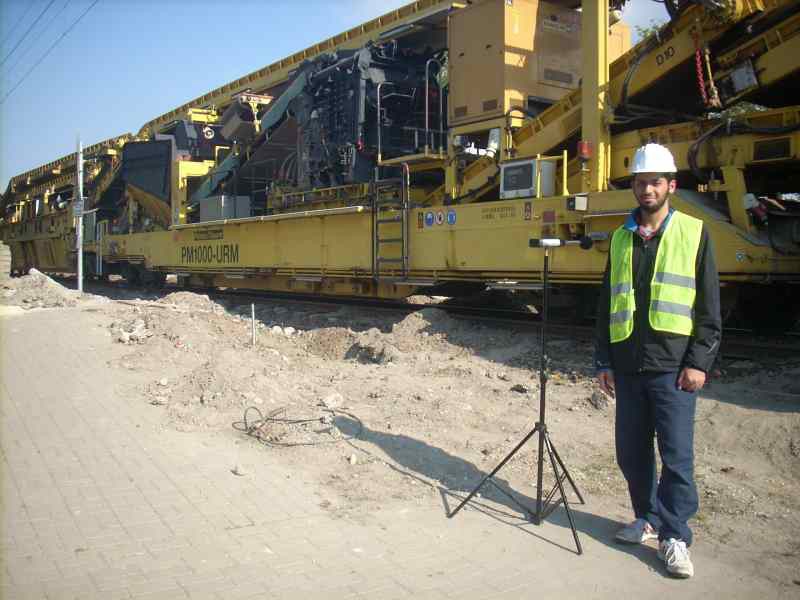 Vibrocomp ME follows the company policy and invests in UAE education, by offering student internships at Vibrocomp HQ in Budapest. The aim of the internship is to educate civil and environmental engineering students in the practical use of environmental air- , noise and vibration pollution solutions. The first UAE student Mohamad Ali Khalil from the University of Sharjah Department of Civil and Environmental Engineering - who have been granted this internship - is doing noise measurement for railway construction noise model. 
Mr. Mohamad is currently collecting experience with one of the biggest railway reconstruction works in Hungary. The project is to reconstruct the existing and construct a second high-speed line along the South Shore of Lake Balaton. Difficulty in the project is, the 90km leading almost fully through residential areas with sometime less than 50m between the high-speed railway and the residential buildings. Vibrocomp is responsible for the full noise and vibration works of this development from sketch to construction. In order to achieve the limit values to be met, and to minimize the number of affected residents in this close built-up area Vibrocomp carried out the design of the necessary noise and vibration insulation with latest state-of-the-art mitigation methodology. Vibrocomp is also responsible for noise abatement plan and monitoring of the construction works.
For more information contact us at me@vibrocomp.com