Posted on 2022.10.19.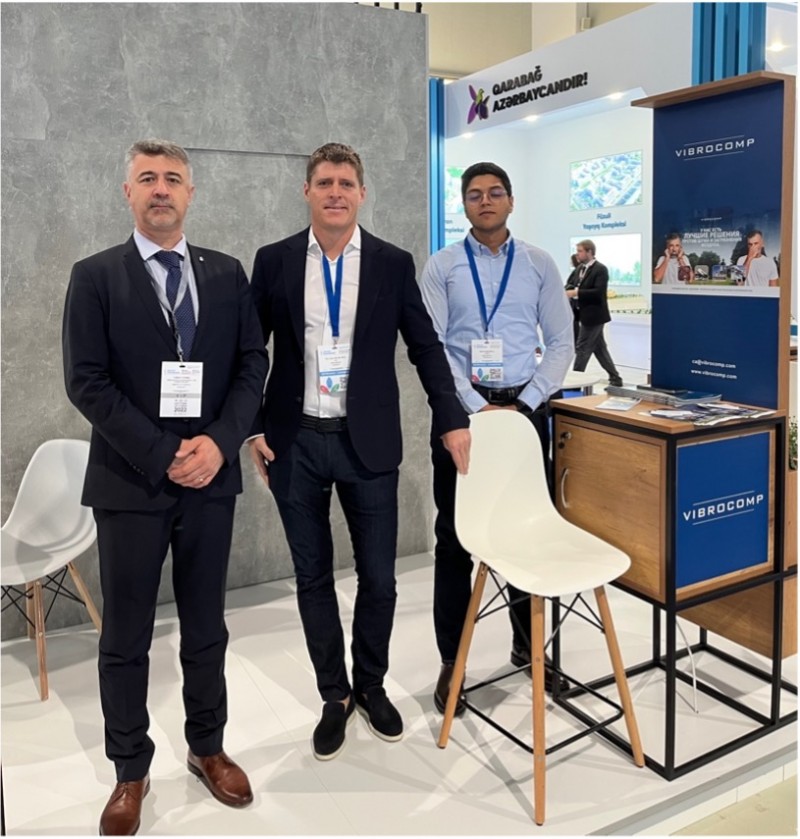 His Excelency Tamás Torma Ambassador of Hungary to Azerbaijan, Dr Pal Bite and Moad Makboul - VIBROCOMP
For this occasion, we are exhibiting currently at the Bakubuild 2nd REBUILD Karabakh Expo. The Exhibition is now open and closes on the 21st of October at the Baku Expo Center. We are exhibiting at booth K1302-5.